We deliver quality
You deserve nothing less
Precision Property Management (PPM) has been operating in the mortgage field services industry for over 10 years. Our services include Inspections, Property Preservation and REO Services, Property Rehab and Renovation Services; Code Compliance and Remediation Services, and Hazard Claim Repairs. We also provide services for Tenant Occupied properties.
PPM began in 2006 providing services in 8 counties. Since that time, we have grown to provide services in 12 states and DC. During this time of growth, we have never lost focus of our core operating philosophy:
"Service You Deserve. People You Trust."
This is core to how we conduct our daily business and relationships. PPM is committed to meeting our client's needs & wants and providing the outstanding customer service that our clients deserve.
Jerry Hahn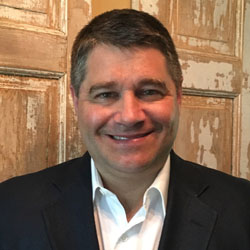 President
Chief Executive Officer
---
Jerry Hahn is the President/Chief Executive Officer of Precision Property Management. Jerry has been involved in Property Preservation since 2006. Jerry has grown PPM from covering 8 counties to providing services in 5 States and DC. He graduated from the United States Military Academy, West Point, NY with a degree in Mechanical Engineering. He served 5 years in the Infantry including a combat tour in Somalia. When not at work, Jerry enjoys sailing, reading and spending time with his family. He is an active member of Cornerstone Presbyterian Church and a current/founding Board Member of Landenberg Christian Academy.
Derek Weathers
Chief Operating Officer
COO
---
Derek Weathers is the director for Precision Property Management's (PPM) southern US operations and an operations manager for the company as a whole.
Weathers oversees a network of over 100 contractors spread out over 8 states. He is responsible for the training, on boarding, and continuing education of all contractors and employee crews.
Derek has over 5 years experience in the property preservation field, serving in multiple roles in the preservation industry, including crew leader, processor, and operations manager for Ironhorse Property Preservation before joining PPM in October 2014.
Derek is a US Army reservist with 10 years of military experience split between 5 years on active duty with the 4th Infantry Division at Fort Carson, CO and 5 years in the Army Reserve. Derek deployed in September 2008 in support of Operation Iraqi Freedom.
Derek holds an associates in business management from Hill College in Cleburne, TX and has been accepted into the UT Arlington School of Business as he pursues his Master of Business Administration.
---
---